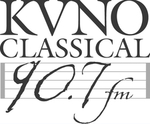 KVNO Broadcast – Sunday, Dec. 18 at 1 p.m.
Voices of Omaha's 2016 performance of Messiah will be broadcast by our friends at all-classical  KVNO – FM 90.7 on December 18 at 1:00 p.m., Central Standard Time (U.S.). It will be simultaneously streamed across the planet from their website, www.kvno.org.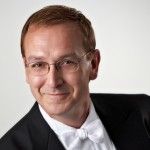 Congratulations from Artistic Director
Dear members of Voices of Omaha, chorus, soloists, and orchestra:
Your performance of Messiah on November 20, 2016 was a spectacular gift to the Omaha community. Compliments from audience are still coming in! It was a thrill, an honor, and humbling to stand before such a talented and dedicated group of musicians and share Handel's magnificent work with the audience of 1,470 enthusiastic listeners.
Many thanks to everyone – 176 of you – who rearranged busy schedules, devoted your time to rehearsals, and supported the concert with your financial contributions. Credit for success of the day all goes to YOU!
The soloists were wonderful. The talent and professionality of Dr. Reimer, Ms. Campbell, Mr. Koenig, and Mr. Sandall made my job easy; all I had to do was set the tempos and let these artists do what they do best – make beautiful music.
The orchestra played together as never before. Balance and tempo issues seemed to be an issue of the past.
Amanda and Rachel devoted hours to their American Sign Language interpretation; even after signing Messiah for ten years, they still want it to be more perfect. Thank you, Amanda Hooley and Rachel Radel!
Finally, none of the day's triumph would be possible without the support of the hardworking Board of Directors. The board continues to be the wind beneath the wings of all of us on this annual project. Thank you, Board!
In addition to the musical experiences of VOO's annual Messiah performance, it is exciting to see the growth of the organization over the past five years. The board has put in place strategies and community partnerships to make the audience and chorus more ethnically diverse and nurture young people to assure an audience and chorus for the future.
Thank you, all, for the wonderful opportunity to be a part of this dedicated and growing organization with such a long history of service to the community and the musical arts. I am deeply grateful and appreciate each and every one of you!
Sincerely yours,
Edward B. Hurd
Artistic Director