Chorus America published online articles featuring Voices of Omaha, Oct. 22, 2014. Follow the links to each of the two parts.
Articles – Extreme Makeover: Community Chorus Edition
Part I:  Learn how Voices of Omaha initiated an image makeover to attract a younger and more diverse community.
Part II:  Explore how the chorus is exponentially increasing its development efforts. Learn its "words to the wise."
Thank you, Kelsey Menehan and Chorus America, for this exposure and support of Voices of Omaha's growth initiatives!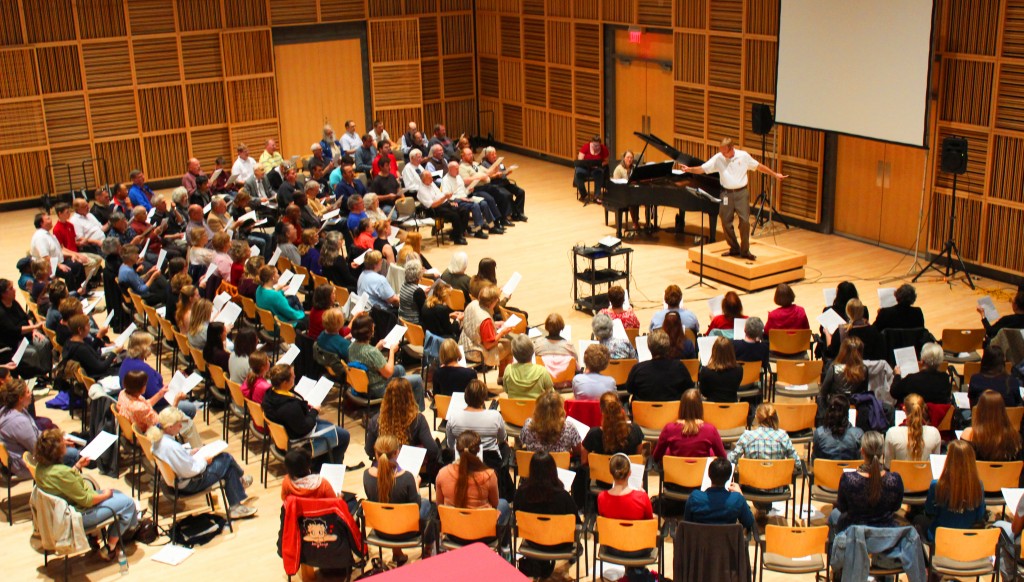 Rehearsal for Messiah 2014 – Holland Performing Arts Center, Scott Recital Hall
Voices of Omaha is a proud member of