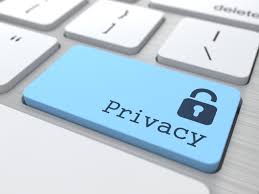 Voices of Omaha is committed to protecting your privacy. Therefore, the personal information you entrust to us is kept safely and securely.
We collect information from you to monitor use patterns for this website to help us improve our site. Also, we never sell or share your personal information with third parties unless it is to fulfill a function that you specifically consent to.
We collect information about you indirectly by logging your access to our website and by the use of cookies.
What are cookies?
Cookies are small data files which transfer to the cookie file of your web browser. They enable the browser to remember your search paths. More about cookies.
Cookies are harmless. They cannot:
Look into your computer
Read personal or other information on your hard drive
Carry viruses
Install anything harmful on your computer
We do not use cookies to:
Collect personal or sensitive information without your express permission
Pass data to advertising networks
Pass personally identifiable data to third parties
Google Analytics
Cookie names: _utma_utmb_utmc_utmz
Purpose: These cookies collect information about how visitors use our site in an anonymous form. For an overview of privacy at Google, click HERE.
To opt out of being tracked by Google Analytics across all websites, click HERE.
Consent
You consent to collection of personal data as described above when you:
Register for chorus membership or newsletter
Submit your details for providing feedback
Buy products online
Therefore, you agree to our use of cookies by using this website. However, you can adjust your browser (e.g Internet Explorer, Google Chrome, Mozilla Firefox) settings and control the creation and storage of cookies on your hard drive. The "Help" section in your browser provides information to do this.
Other companies are employed to perform functions on our behalf, sending e-mails and postal mail, and analyzing data. We ensure these companies only use your information under our direction. These companies have adequate safeguards in place to deal with your data securely.
Our registered address is:
Voices of Omaha
P.O. Box 24711
Omaha, NE  68124-0711
ConstantContact.com – Email Service Information Privacy
Personal information including email addresses collected through ConstantContact.com is completely secure. Note: clicking the "unsubscribe" or "spam" options on any Voices of Omaha emails sent by us through ConstantContact.com results in removal of your name/email address from the system permanently. Consequently, re-addition of your information at a future date is impossible using your "unsubscribed" email address.