Mission
The mission of Voices of Omaha is to present an annual performance of Handel's Messiah without admission charge as a gift to the community.  Voices of Omaha is committed to development of a diverse audience and chorus membership by maintaining relevance in the present, and nurturing musicians of all ages to assure an audience and chorus for the future.
History
Voices of Omaha gave its first performance of Handel's Messiah on December 14, 1969, in the Omaha Civic Auditorium with soloists and orchestra under the direction of the late Leota Sneed Strong. Since then, the chorus has enjoyed the leadership of artistic directors: Thomas Brantigan, Michael Dryver, Z. Randall Stroope, Greg Zielke, Stanley E. Schmidt, Edward B. Hurd, and Paul L. Koenig.
The 1969 concert was a free gift to the community with no admission charge – a tradition which continues to this day. To offset more than $30,000 in annual expenses, the chorus members pay dues, hold fundraisers, and even pay for the poinsettias on the stage. The audience is invited to assist by participating in a free-will offering. Additional funding is generously provided by the Nebraska Arts Council, Gilbert M. and Martha H. Hitchcock Foundation, Giger Foundation (in memory of Ruth Musil Giger), Whitmore Charitable Trust, and the Omaha Community Foundation/Share Omaha campaign.
Chorus membership is open to persons of all religions, creeds and races. They are drawn from Omaha and the surrounding area for a 50-mile radius. No audition is required for chorus membership. Two charter members still sing with the choir.
In recognition of its 45 years of service to the Omaha community, the November 24, 2013 performance was proclaimed "Voices of Omaha Appreciation Day in Nebraska"​ by Governor Dave Heineman.
Voices of Omaha is a proud member of Nebraskans For The Arts.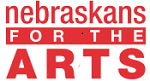 Voices of Omaha
Artists
---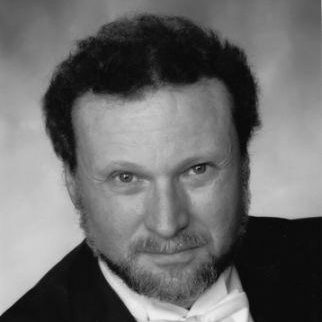 Paul L. Koenig
Artistic Director
Paul L. Koenig has served as Voices of Omaha's artistic director since 2017. Koenig is no stranger to the organization; he first performed the tenor solos with the artists in 1997 and has sung many of the performances of Messiah since then.
Koenig earned his Bachelor of Music Education degree from Morningside College (Sioux City, Iowa). His Master of Music Education degree work was finished at Vandercook College of Music (Chicago). A career music educator, he taught in public school music programs at Sanborn, Iowa; South Sioux City, Neb.; and Omaha. He was minister of music at Dundee Presbyterian Church (Omaha) from 2003-2014. He conducted several major works for special services at Dundee Presbyterian Church including The Seven Last Words of Christ (Dubois), Christmas Oratorio (Saint-Saëns), Requiem (Fauré), and Messiah (Handel).
An active vocalist throughout his career, Koenig has sung with several area artists and organizations including Opera Omaha, Omaha Symphonic Chorus, and Soli Deo Gloria Cantorum. In 1978, he sang in the chorus at Saratoga Springs, N.Y. with the Philadelphia Orchestra conducted by Eugene Ormandy and Robert Shaw. He was also among the artists performing in the Classical Music Festival in Eisenstadt, Austria in 1984.
Koenig has also enjoyed serving as a voice instructor at Augustana University (Sioux Falls, S.D.); Creighton University and Grace University, both in Omaha. He also taught voice in the University of Nebraska at Omaha music school. Additionally, he was the interim choral director for UNO school of music in 2014-15.
Shelby VanNordstrand has appeared as a soloist with a wide range of ensembles and companies; including Lorin Maazel's Castleton Festival, New York Lyric Opera Theatre, Opera Omaha, Omaha Symphony, Cedar Rapids Opera Theatre, and the Simon Estes Young Artist Program.
VanNordstrand is passionate about connecting song and opera repertoire to today's audience. Her recital project "The Giving Voice Project: Ophelia" examines the gendered oppression of Hamlet's Ophelia from a twenty-first century view point through song, opera, and dance. She continues to share her love of song across the globe at many locations including Indonesia, Japan, China, Hawaii, and Lithuania. She is an alumnus of the SongFest program.
VanNordstrand is Associate Professor of Voice, Vocal Area Coordinator, and Director of Opera at the University of Nebraska at Omaha. As a teacher of singing, her students have been named winners of the National Association of Teachers of Singing Student Auditions at the state, regional, and national levels and winners of the National Opera Association's Collegiate Opera Scenes Competition. As a clinician, she has presented at the National Collegiate Music Society Conference, the National Opera Association Conference, and other state and regional conferences. She is a frequent guest clinician for high school and collegiate musicians. VanNordstrand holds a Bachelor of Music in music education from Iowa State University, and a Master of Music in vocal performance from Michigan State University.
Janet Carlsen Campbell
Alto Soloist
Janet Carlsen Campbell enjoys a busy career as an oratorio, concert and chamber singer. Recent solo appearances include Bach's Messe in h-moll, Johannes-Passion, and Matthäus-Passion, Mozart's Requiem, Beethoven's Symphony No. 9, Mendelssohn's Elijah, Duruflé's Requiem, and Corigliano's Of Rage and Remembrance. She has also appeared as a soloist with numerous artists, orchestras, festivals, and professional choirs. Notable ensembles include The North Carolina Symphony, The Phoenix Symphony, Drottningholm Baroque Orchestra, Kansas City Symphony, Santa Fe Pro Musica, Boston Pops Esplanade Orchestra, Santa Fe Chamber Music Festival, Berkshire Choral Festival, Music in the Mountains Festival (Durango, Colo.), Conspirare (Austin, Texas), The Washington Chorus, Kansas City Chorale, Houston Masterworks Chorus, and the Phoenix Chorale. Campbell has also performed at the Classical Music Festival in Eisenstadt, Austria. Additionally, she has taken the stage with Conspirare at various venues in France and Denmark.
Campbell performs on the Phoenix Chorale's Grammy Award-winning recording, Spotless Rose: Hymns to the Virgin Mary. Also, she is featured on its recordings, A Southwest Christmas and Shakespeare in Song.  She appeared with Conspirare on the PBS program A Company of Voices, Conspirare in Concert.  She is a featured artist on Conspirare's Requiem recording which won the prestigious Edison Award (2010). She also sang on the ensemble's Sacred Spirit of Russia recording. Campbell can also be heard on Phoenix Chorale-Kansas City Chorale's Rachmaninoff: All-Night Vigil, which was the 2015 Grammy winner for Best Choral Performance.
Campbell holds the degree of Master of Music in Vocal Performance/Pedagogy from Arizona State University (Tempe).  She graduated summa cum laude from the University of Nebraska at Omaha with a Bachelor of Music Education degree.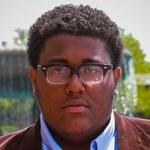 Justin Payne
Tenor Soloist
Justin Payne is a classically-trained tenor, composer, and playwright from Omaha, Nebraska. In addition to collaborating with Dani Cleveland on Heaven Come Home and Little Brown Boy, Justin composed music for The Draft with playwright Lisa Harrison-Jackson. One of Justin's newest creations is Belle Terre the Musical, a whimsical story that sends an adolescent young woman on a journey to self-discovery with music inspired by the New Orleans brass band style.
Justin has performed as the tenor soloist for Handel's Messiah with the Voices of Omaha and will debut as Artistic director for the 2022 season/performance. Justin has sung on stages in Germany, Austria, Italy, and China. In addition to these credits, Justin has enjoyed roles in You're a Good Man, Charlie Brown, Once on This Island, and Little Shop of Horrors. Justin has served as the musical director for Buffalo Women musical reading, Giraffe's Can't Dance, a new children's musical, and Choir Boy. This season he will join the Omaha Community Playhouse production team in musical direction of the Broadway hit, Dreamgirls. He also will join the University of Nebraska—Omaha school of the arts staff to co-music direct Into The Woods with Hal France.
He holds a Bachelor of Music in Vocal Performance from University of Nebraska—Omaha, and a Master of Music in Vocal Performance from Michigan State University.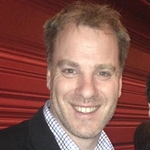 Kyle Sandall
Bass-Baritone Soloist
Kyle Sandall is an active educator and performer in the Omaha and Lincoln metropolitan areas. After graduating with a Bachelor of Music degree from Hastings College, Neb., Sandall was awarded a teaching assistantship to the graduate program of University of Nebraska at Lincoln where he received his Master of Music degree in vocal performance.
Sandall has performed in many musical theater and opera roles throughout the region including: the lead role in Sweeney Todd; George Benton in Dead Man Walking; Billy Bigelow in Carousel; Demetrius in Midsummer Night's Dream; Priest Guide in The Magic Flute; Officer Lockstock in Urinetown; Ben in Telephone; Barry in Later that Same Evening; Oz in The Wizard of Oz; and Trevor Greydon in Thoroughly Modern Millie.
Sandall serves as a vocal teaching artist, clinician, contest judge, and private voice instructor. He is an active singer throughout the region, performing with the Opera Omaha chorus, the First-Plymouth Choir in Lincoln, Neb. He is a member of Resonance vocal artists ensemble in Omaha. Sandall was previously a member of the South Dakota Chorale. He has sung Mozart's Requiem, Faure's Requiem, Hayden's Creation, and Handel's Messiah on a number of occasions, and is a busy concert soloist.
Sandall is assistant band director at Bellevue East High School. He is a member of Phi Mu Alpha Sinfonia and American Choral Directors Association. Sandall currently resides in Bellevue, Neb. with his wife Kate.
David C. Neely is Professor of Violin at the Glenn Korff School of Music, University of Nebraska at Lincoln (UNL). He joined the faculty in 1993. Since 2010, Neely has also served as artist and faculty member of the Orfeo International Summer Music Festival (Vipiteno, Italy). Professor Neely is violinist and a founding member of the chamber group, The Trans-Nebraska Players. This ensemble performs regularly throughout the country; in 2014, the artists made their international debut performing at the Canadian Flute convention.
Neely received a Master of Fine Arts degree from the California Institute of the Arts (Valencia). His Bachelor of Music degree was earned at Iowa State University (Ames). He has also studied at Indiana University (Bloomington). Neely's teachers include, Peter Marsh, Josef Gingold, and Mahlon Darlington. Prior to appointment at UNL, Neely was a tenured associate professor of violin/viola at the University of South Dakota (Vermillion) from 1987-1993. He was a founding member of the Rawlins Piano Trio. Neely served as first violinist of the Omega String Quartet at the Lutheran Summer Music Festival from 1989 to 1997.
Neely performs and gives master classes for artists throughout the United States and Europe. He is recorded on the Albany Records label. Neely has presented several sessions at the annual national American String Teachers National Conference (ASTA). He reviews violin, viola, and chamber music literature for the ASTA journal. He presented at the March 2016 national ASTA convention (Tampa Bay, Fla.). Neely appears as guest concertmaster of the Lincoln Symphony Orchestra. He has also served as co-concertmaster of the Sioux City Symphony Orchestra. He has been a member of several orchestras in various states including California, Iowa, Indiana, Nebraska, and South Dakota. Neely currently plays in the Omaha Symphony.
In 2015, Neely returned to the Orfeo International Summer Music Festival as Artist/Teacher in residence. He performed several faculty recitals, gave individual lessons, and presented master classes. In the summers of 2006 and 2009, Professor Neely was a member of the faculty at the Schlern International Music Festival (Italy) where in addition to performing and teaching, he judged artists in the 2009 international concerto competition.
He also taught and performed at the Rocky Ridge Summer Music Festival (Estes Park, Colo.) from 1998 to 2009. Neely spent a month teaching and performing in 2000 at the Sibelius Academy (Helsinki, Finland).
During the summer of 1997, Professor Neely embarked on a three-week tour of Europe. He performed 11 recitals in cities throughout Switzerland and Germany, including: Frankfort, Winterthur, St. Gallen, Schaffhausen, and Zurich. He also presented master classes for artists at the Leysin American School and Aiglon College (Switzerland), and at the University of Mainz (Germany).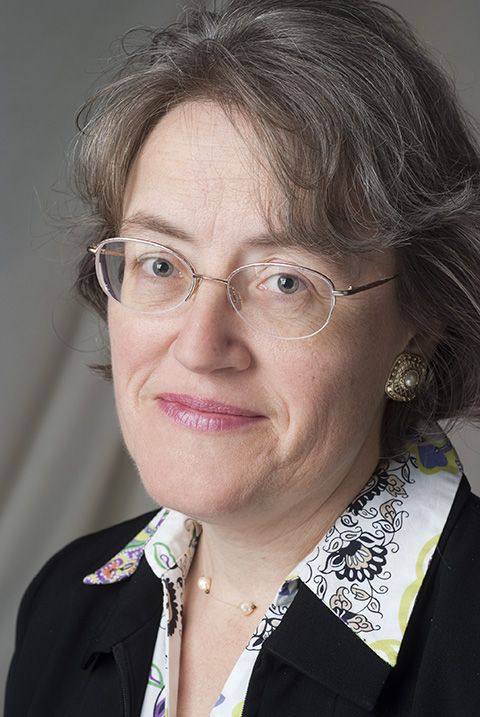 Victory Sedlacek
Continuo
Victory Sedlacek, harpsichordist, has accompanied for ballet and modern dance artists for many years. She was music director at Princeton Ballet for eight years. Additionally, Sedlacek taught piano at the Westminster Conservatory Community School (Princeton, N.J.). She is the accompanist at Burke High School, Omaha Academy of Ballet, MasterSingers, and also, organist at Second Church of Christ Scientist. Sedlacek accompanied the Princeton Girlchoir and Nebraska Children's Choir "Cantori" for many years.
Sedlacek holds a Bachelor of Music degree in Piano Performance from the University of Nebraska at Omaha. Her Master of Music degree in Accompanying/Coaching was earned from Westminster Choir College (Princeton, N.J.). She continues to enjoy collaborative work with soloists, chamber musicians, choirs, dancers, and artists.
Voices of Omaha
Board of Directors
---
Kathy Kruger grew up around music, starting with her mother who played piano and button accordion. After having piano lessons for several years, she was the accompanist for her high school choir. Since high school, she has been singing in church choirs and with her sisters. Prior to joining the Voices of Omaha, she sang with Jackson and Almeda Berkey's cantata choruses for three years. In 2017 she sang in the chorus at the WELS National Worship Conference in Kenosha, WI.
Kathy first joined the Voices of Omaha in 2008 and in 2018 she helped with the celebration of the 50th Anniversary performance of the Messiah which helped her decide to join the Board of Directors. Kathy plans to continue with the Voices of Omaha for years to come.
Sherryl L. Lilley is benefits administrator for Eastern Nebraska Human Services Agency. She manages the group insurance and retirement benefits for over 900 employees.
Lilley studied voice while completing her Bachelor of Science degree at Kansas State University. She was a double major in Home Economics (now Human Ecology) and Journalism.
Her love for Messiah began at age 10 when her mother, a soprano soloist, "drafted" her as practice accompanist. She has sung with Voices of Omaha for over 30 years. Also, Lilley sings in the choir at Countryside Community United Church of Christ. She joined the board in 2016.
When not participating in the many fine community arts opportunities, she enjoys time with her two daughters and their families in Illinois and Virginia.
Melissa Sanders is a Contact Center Systems Consultant at Mutual of Omaha. Her current project is migrating the company's call centers onto the Amazon AWS platform.
Melissa is a native of Nebraska, born in Lincoln and raised in Omaha. She graduated from UNO in 2007 with a bachelor's degree in Organizational Sociology.
Melissa is a member of Acappella Omaha, a women's four-part chorus specializing in the style of barbershop singing. She sings baritone in the chorus and also serves as a Member At Large on their Board.
Melissa is active in her church, serving in several volunteer roles, and she also facilitates DivorceCare 4 Kids sessions there.
Melissa resides in Millard. She joined Voices of Omaha as the Board Secretary in May 2019.
Sharon Struve earned a Master of Educational Administration and Supervision degree from the University of Nebraska at Omaha (UNO). She holds a Bachelor of Science degree from Concordia University (Seward, Neb.), with a double major in education and music.
Her career spans decades of teaching in the Omaha Public Schools. She received a grant to study at the Johnson Space Center, resulting in a NEWEST Honors Teacher award. Struve received grants from Jewish Women's Council to support classroom teaching projects. Recently, she supervised teacher candidates for the UNO College of Education. Additionally, Struve served in summer school principalships and as an Omaha Public Schools Homeless Liaison. Most notably, she received the UNO College of Education "Friend of Education" award in 2010.
Struve keeps a busy schedule as a choral musician. She is a charter member of Voices of Omaha. Also, she sings in Omaha Symphonic Chorus and the choir of Beautiful Savior Lutheran Church. Additionally, she attended the Berkshire Choral Festival in Massachusetts singing under Robert Page, Margaret Hillis, and Robert de Cormier for eight summers.
Struve's parents were her first music mentors. They gave her a thorough musical background and passion for the singing art. "Soli Deo Gloria" (to God alone be glory) was often written by Johann Sebastian Bach at the end of his works. Therefore, these words fill her heart and mind daily as she practices and performs.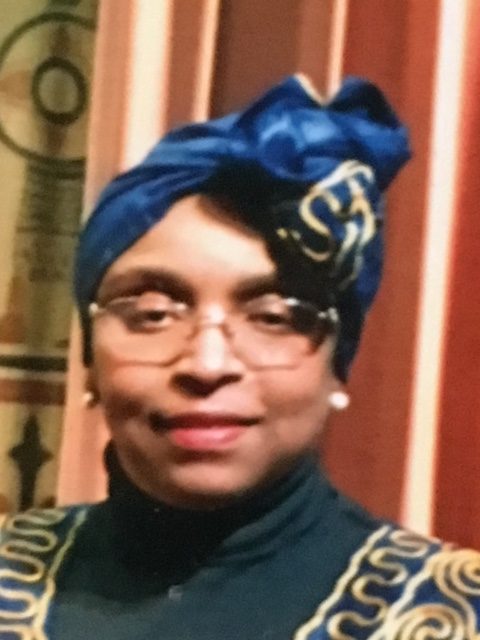 Ida Jackson
Director
Ida Jackson began singing in church choir at the age of 5. She has had formal training under several coaches including Michael Dryver.
She is also a pianist. Ida began playing piano at the age of 8, and is currently a substitute musician and a member of the praise team at her home church, Pilgrim Baptist.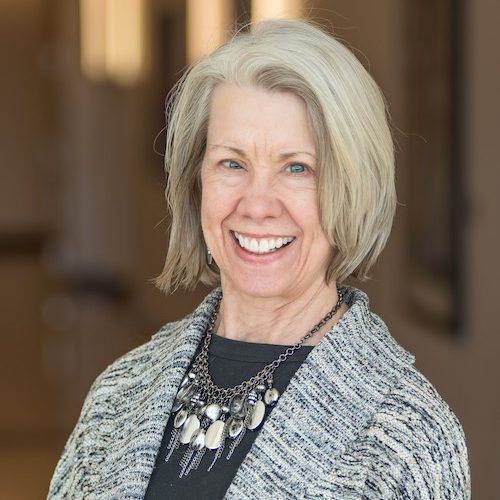 Sara Pirtle
Director
Sara Pirtle joined Voices of Omaha in 2008 and became a board member in 2022. Music, in its many forms, has always been an important part of her life, via singing, playing musical instruments, and dancing.
Sara has worked for the University of Nebraska since 1988, and is currently a Program Manager in UNMC's Office of Global Engagement. During the 2020 pandemic, Sara joined Doc' Apella, UNMC's student singing group, which made several virtual recordings and virtually performed The Star Spangled Banner for UNMC's December 2020 graduation. Since 2021, she has been singing with the Nebraska Medical Choir.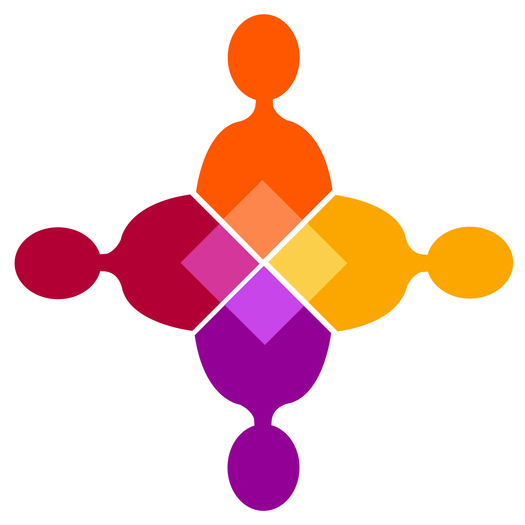 Steve Reid
Board Member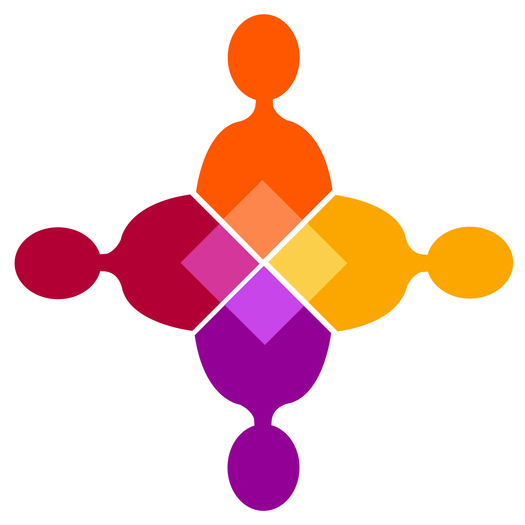 Andrew Burnett
Board Member
Community Partners
Our valued friends and community partners of Voices of Omaha continue to grow in number. We are deeply grateful for their ongoing assistance and support to make our annual community gift of Handel's Messiah possible. Yearly in-kind donations from these organizations is more than $25,000 in value!
Read about how our friends and supporters are helping Voices of Omaha to accomplish the goals of the Growth Project.
Thank you to our community partners: