Chorus members, download and print any of the files below. Distribute the membership posters/flyers to your adult and/or high school age student friends! Place concert posters or flyers at your workplace or church!
If you are unable to open these PDFs, your computer needs Adobe Acrobat Reader. 
Install the free version by clicking HERE!
Members Schedule and Other Information
Posters & Flyers
Recording – Messiah 2016
Download audio files from the November 20, 2016 performance HERE!
Contact Your Section Leader
Soprano:
– Heather Clark
– Ella Hudson
– Sharon Struve
Alto:
– Diane Hooley
Tenor:
– Rigo Ramos
Bass:
– Glenn Smith
Member Fundraising Materials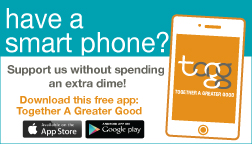 Read about Voices of Omaha's current growth activities.  Write a review!
Voices of Omaha is a proud member of: