This is a working rehearsal. Wear comfortable clothes and shoes.  Rehearsal is closed to the public.
No need for formal attire until tomorrow!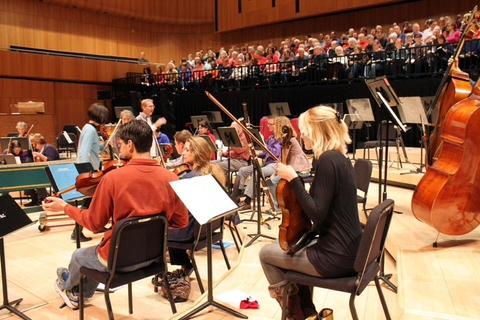 Orchestra returning from break.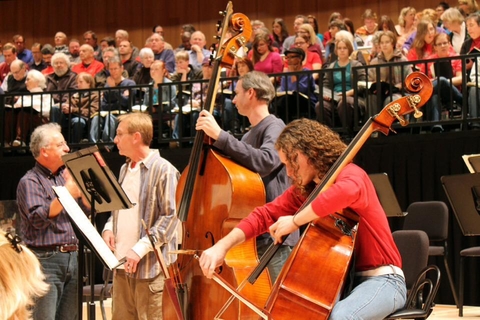 Bill Ritchie discusses Baroque performance practice with the maestro; Mark Haar looks on with interest. Micah Stoddard practices other literature involving thumb position.