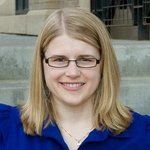 Amanda Schultz Patrick, C.P.A., is an audit manager for Seim Johnson, LLP. She specializes in audits of healthcare and nonprofit organizations. Patrick is a native of Nebraska. She graduated summa cum laude from Midland Lutheran College (now Midland University). Patrick earned degrees in business administration (accounting concentration) and music performance.
Patrick is a member of the Nebraska Society of Certified Public Accountants and American Institute of Public Accountants. She is a national advisor for Cardinal Key National Honor Society. Also, Patrick served on the board of Omaha's MasterSingers for many years. She lives in Omaha with her husband Chris and their twin daughters, Valerie and Celeste. Patrick joined the Voices of Omaha chorus in 2009 and joined the board of directors in 2010.
View Patrick's complete professional profile on LinkedIn.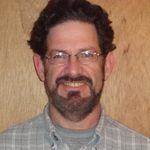 Glenn Smith is a dedicated choral enthusiast. He has sung in music groups all of his life. Therefore, after service in the United States Navy, he pursued his dream of singing;  Smith holds a Bachelor of Music degree from Stetson University in DeLand, Fla.
Smith moved to the Omaha area in 2010. He currently teaches voice and is a professional landscaper. He joined the Voices of Omaha tenor section in 2011; Smith joined the board of directors in 2013.
View Smith's complete professional profile on LinkedIn.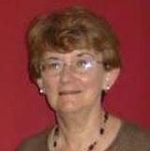 Sherryl L. Lilley is benefits administrator for Eastern Nebraska Human Services Agency. She manages the group insurance and retirement benefits for over 900 employees.
Lilley studied voice while completing her Bachelor of Science degree at Kansas State University. She was a double major in Home Economics (now Human Ecology) and Journalism.
Her love for Messiah began at age 10 when her mother, a soprano soloist, "drafted" her as practice accompanist. She has sung with Voices of Omaha for over 30 years. Also, Lilley sings in the choir at Countryside Community United Church of Christ. She joined the board in 2016.
When not participating in the many fine community arts opportunities, she enjoys time with her two daughters and their families in Illinois and Virginia.
View Lilley's complete professional profile on LinkedIn.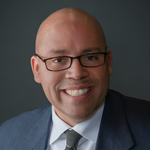 Rigo Ramos is a training supervisor for the United States Air Force, attached to the 55th Wing at Offutt Air Force Base. He joined the tenor section of Voices of Omaha in 2014,  serving as volunteer coordinator for the chorus. He joined the board of directors in 2015. Growing up in Chicago and Puerto Rico, Ramos' bi-lingual abilities and organizational skill make him a valuable member of the Voices of Omaha chorus and board of directors.
View Ramos' complete professional profile on LinkedIn.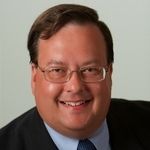 Kevin C. Abelein has served on the board of directors of Voices of Omaha since 2011.  He is the immediate past board president. He has also worked with the Earth Day Omaha Committee and was founding president of Willow Investors. He has served as a human resource and process manager and behavioral analyst in Omaha.
Abelein's ability to relate to people and his skill in building bridges with others impacts everyone around him.  Therefore, it is not surprising he is also a Stephen Minister. Abelein works with community partners to help Voices of Omaha spread the positive message of Handel's Messiah.

View Abelein's complete professional profile on LinkedIn.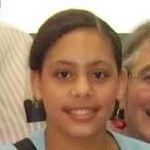 Molly George has a long association with Voices of Omaha. She began attending the annual Messiah performances when she was only eight weeks old! She became a member of the chorus in 2010 and joined the board of directors in 2013.
George is actively involved in music ministry at St. Peter Catholic Church in Omaha as a member of the Pope Benedict XVI Teen Choir. Also, she sings in the Grace University Masterworks Chorus.
George is dedicated to work with children. Therefore, she is studying Early Childhood Education and Child Development at Creighton University.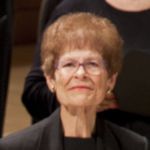 Sharon Struve earned a Master of Educational Administration and Supervision degree from the University of Nebraska at Omaha (UNO). She holds a Bachelor of Science degree from Concordia University (Seward, Neb.), with a double-major in education and music.
Her career spans decades of teaching in the Omaha Public Schools. She received a grant to study at the Johnson Space Center, resulting in a NEWEST Honors Teacher award. Struve received grants from Jewish Women's Council to support classroom teaching projects. Recently, she supervised teacher candidates for the UNO College of Education. Additionally, Struve served in summer school principalships and as an Omaha Public Schools Homeless Liaison. Most notably, she received the UNO College of Education "Friend of Education" award in 2010.
Struve keeps a busy schedule as a choral musician. She is a charter member of Voices of Omaha.  Also, she sings in Omaha Symphonic Chorus and the choir of Beautiful Savior Lutheran Church. Additionally, she attended the Berkshire Choral Festival in Massachusetts singing under Robert Page, Margaret Hillis, and Robert de Cormier for eight summers.
Struve's parents were her first music mentors. They gave her a thorough musical background and passion for the singing art. "Soli Deo Gloria" (to God alone be glory) was often written by Johann Sebastian Bach at the end of his works. Therefore, these words fill her heart and mind daily as she practices and performs.
View Struve's complete professional profile on LinkedIn.