Paul L. Koenig
Artistic Director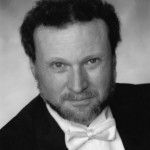 Paul L. Koenig is the newly appointed Voices of Omaha artistic director. No stranger to the organization, he first performed the tenor solos with the artists in 1997 and has sung many of the performances of Messiah since then.
Koenig earned his Bachelor of Music Education degree from Morningside College (Sioux City, Iowa), and his Master of Music Education degree from Vandercook College of Music (Chicago, Ill.). A career music educator, he taught in public school music programs at Sanborn, Iowa; South Sioux City, Neb.; and Omaha. He was minister of music at Dundee Presbyterian Church (Omaha) from 2003-2014. He conducted several major works for special services at Dundee including The Seven Last Words of Christ (Dubois), Christmas Oratorio (Saint-Saëns), Requiem (Fauré), and Messiah (Handel).
An active vocalist throughout his career, Koenig has sung with several area organizations including Opera Omaha, Omaha Symphonic Chorus, and Soli Deo Gloria Cantorum. In 1978, he sang in the chorus at Saratoga Springs, N.Y. with the Philadelphia Orchestra conducted by Eugene Ormandy and Robert Shaw. He was also among the artists performing in the Classical Music Festival in Eisenstadt, Austria in 1984.
Koenig has also enjoyed serving as a voice instructor at several universities including Augustana University in Sioux Falls, S.D.; Creighton University and Grace University, both in Omaha. He currently teaches voice in the music school of the University of Nebraska at Omaha where he also was the interim choral director in 2014-15.
Jamie Reimer
Soprano Soloist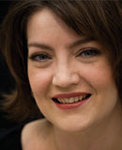 Soprano Jamie Reimer performs regularly in opera, oratorio, and recital venues with musical artists around the United States, and recently returned from a recital tour in Sydney, Australia. Her concert appearances include performances of Mozart's Requiem, Handel's Messiah, Canteloube's Chants d'Auvergne, Beethoven's Symphony No. 9 and Choral Fantasy, as well as Liszt's Christus for the American Liszt Society's international festival. Favorite operatic repertoire includes Fiordiligi (Cosi fan tutte), Contessa Almaviva (Le nozze di Figaro), Erste Dame (Die Zauberflöte), and Anna Maurrant (Street Scene). She has performed with Opera Omaha, Omaha Symphony Chamber Orchestra, Lincoln Symphony, Hastings Symphony, and the Northern Iowa Symphony Orchestra. She has also appeared in several musical theater roles, including Tessa (The Gondoliers), Rapunzel (Into the Woods), and Martha Jefferson (1776).
With a particular interest in contemporary American art song, Reimer's research focuses on the life and work of composer Robert Owens. In 2012, she gave the world premiere of Owens' 4 Sonnets to Eleonora Duse, composed for her voice. She is currently editing the North American edition of his opera, Culture! Culture! Reimer's work has been published in the Journal of Singing and Pan Pipes. She is also a frequent lecturer throughout the United States and abroad for conferences of the National Opera Association, National Association of Teachers of Singing, Festival 500: The Phenomenon of Singing, the International Symposium for Performance Science, and the International Congress of Voice Teachers.
Reimer serves as Assistant Professor of Voice at the University of Nebraska at Lincoln (UNL). Her responsibilities include teaching applied voice and courses in opera techniques. She previously taught at Midland Lutheran College (now Midland University, Fremont, Neb.). Her scholarly work has earned several awards, including a National Association of Teachers of Singing Internship, John F. Kennedy Center for Performing Arts Internship, the Othmer Fellowship, the Maude Hammond Fling Fellowship, and the Theodore Presser Scholar award.
Dr. Reimer's students have achieved recognition at the National Association of Teachers of Singing Artist Awards and the Orfeo Music Festival International Competition, and have performed at significant programs around the world, including the American Institute for Musical Studies in Graz, Austria, Orfeo Music Festival in Vipteno, Italy, Atlantic Music Festival, Aspen Music Festival, Broadway Dreams Foundation, and the San Francisco Conservatory of Music.
Reimer earned the Doctor of Musical Arts and Master of Music degrees at UNL, and the Bachelor of Music degree at Hastings College. She is a member of the National Association of Teachers of Singing, College Music Society, the National Opera Association, and Sigma Alpha Iota International Music Fraternity.
Janet Carlsen Campbell
Alto Soloist
Janet Carlsen Campbell enjoys a busy career as an oratorio, concert and chamber singer.  Her recent solo appearances have included Bach's Messe in h-moll, Johannes-Passion, and Matthäus-Passion, Mozart's Requiem, Beethoven's Symphony No. 9, Mendelssohn's Elijah, Duruflé's Requiem, and Corigliano's Of Rage and Remembrance. She has appeared as a soloist with numerous orchestras, festivals and professional choirs, including The North Carolina Symphony, The Phoenix Symphony, Drottningholm Baroque Orchestra, Kansas City Symphony, Santa Fe Pro Musica, Boston Pops Esplanade Orchestra, Santa Fe Chamber Music Festival, Berkshire Choral Festival, Music in the Mountains Festival (Durango, Colo.), Conspirare (Austin, Texas), The Washington Chorus, Kansas City Chorale, Houston Masterworks Chorus, and the Phoenix Chorale.  Campbell has also performed at the Classical Music Festival in Eisenstadt, Austria and has taken the stage with Conspirare at various venues in France and Denmark.
Campbell appears on the Phoenix Chorale's Grammy Award-winning recording, Spotless Rose: Hymns to the Virgin Mary, and was featured on its recordings, A Southwest Christmas and Shakespeare in Song.  She appeared with Conspirare on the PBS program A Company of Voices, Conspirare in Concert.  She is a featured artist on Conspirare's Requiem recording which won the prestigious Edison Award (2010), and also sang on the ensemble's Sacred Spirit of Russia recording, which was the 2015 Grammy Winner for Best Choral Performance.
Campbell holds the degree of Master of Music in Vocal Performance/Pedagogy from Arizona State University.  She graduated summa cum laude from the University of Nebraska at Omaha with a Bachelor of Music Education degree.
Justin Payne
Tenor Soloist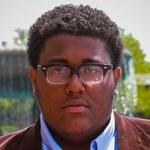 Tenor Justin Payne has been involved with music since he was a child singing at Pleasant Green Baptist Church in Omaha.
As an undergraduate at the University of Nebraska at Omaha (UNO), Payne studied classical and operatic vocal repertoire, singing in the choral program and opera workshop classes. He was awarded the Pirrette D. Ruetz scholarship in 2015. Payne graduated from UNO in 2016 with a Bachelor of Music in Vocal Performance degree.
Payne has studied and performed internationally. He traveled to Vienna, Austria in 2016 as a member of the Language of Lieder vocal program sponsored by Westminster Choir College. He also performed in a series of master classes and recitals in Todi, Italy in the summer of 2017 as a member of the Michigan State University study abroad program. He recently returned from China where he performed with the artists of the Michigan State University-China Vocal Collaboration.
Payne studied voice at UNO with Paul Koenig. He currently studies with Richard Fracker at Michigan State University where he plans to complete his Master of Vocal Performance degree in May, 2018.
Justin Payne believes in and lives by the motto "There is no limit to what you can accomplish."
Kyle Sandall
Bass-Baritone Soloist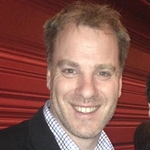 Kyle Sandall is an active educator and performer in the Omaha and Lincoln metropolitan areas. After graduating with a Bachelor of Music degree from Hastings College, Neb., Sandall was awarded a teaching assistantship to the graduate program of University of Nebraska at Lincoln where he received his Master of Music degree in voice.
Sandall has performed in many musical theater and opera roles throughout the region such as: the lead role in Sweeney Todd; George Benton in Dead Man Walking; Billy Bigelow in Carousal; Demetrius in Midsummer Night's Dream; Priest Guide in The Magic Flute; Officer Lockstock in Urinetown; Ben in Telephone; Barry in Later that Same Evening; Oz in The Wizard of Oz; and Trevor Greydon in Thoroughly Modern Millie.
Sandall has served as a vocal teaching artist, clinician, contest judge, and private voice instructor since 2008. He is an active singer throughout the region, singing with the Opera Omaha chorus, a resident singer for the First-Plymouth Choir in Lincoln, Neb., and is a member of Resonance vocal artists ensemble in Omaha. Sandall was previously a member of the South Dakota Chorale. He has sung Mozart's Requiem, Faure's Requiem, Hayden's Creation, and Handel's Messiah on a number of occasions, and is sought after as a concert soloist.
Sandall is assistant band director at Bellevue East High School. He is a member of Phi Mu Alpha Sinfonia and American Choral Directors Association. Sandall currently resides in Bellevue, Neb. with his wife Kate.
David C. Neely
Concertmaster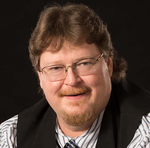 David C. Neely is Professor of Violin at the Glenn Korff School of Music, University of Nebraska at Lincoln (UNL), where he joined the faculty in 1993. Since 2010, Neely has also served as artist and faculty member of the Orfeo International Summer Music Festival in Vipiteno, Italy. Professor Neely is violinist and a founding member of the chamber group, The Trans-Nebraska Players. The chamber group performs regularly throughout the country, and in 2014, the artists made their international debut performing at the Canadian Flute convention.
Neely received his Master of Fine Arts degree from the California Institute of the Arts and his Bachelor of Music degree from Iowa State University. He has also studied at Indiana University and had post-graduate studies with Peter Marsh. Neely's teachers include, Peter Marsh, Josef Gingold, and Mahlon Darlington. Prior to his appointment at UNL, Neely was a tenured associate professor of violin/viola at the University of South Dakota from 1987-1993, and a founding member of the Rawlins Piano Trio. Neely served as first violinist of the Omega String Quartet at the Lutheran Summer Music Festival from 1989 to 1997.
Neely has performed and given master classes for artists throughout the United States and Europe. He is recorded on the Albany Records label. Neely has presented several sessions at the annual national American String Teachers National Conference (ASTA), and continues to review violin, viola, and chamber music literature for the ASTA journal. He has been accepted to present at the March 2016 national ASTA convention in Tampa Bay, Fla. Neely continues to perform as guest concertmaster of the Lincoln Symphony Orchestra. He has also performed as co-concertmaster of the Sioux City Symphony Orchestra, and has been a member of several orchestras in various states including California, Iowa, Indiana, Nebraska, and South Dakota. He currently plays in the Omaha Symphony.
In 2015, Neely returned to the Orfeo International Summer Music Festival in Vipiteno, Italy as Artist/Teacher in residence. There he performed on several faculty recitals, gave individual lessons, and presented master classes. In the summers of 2006 and 2009, Professor Neely was a member of the faculty at the Schlern International Music Festival in Schlern, Italy where in addition to his performing and teaching, he judged artists in the 2009 international concerto competition.
He also taught and performed at the Rocky Ridge Summer Music Festival in Estes Park, Colo. from 1998 to 2009. Neely spent a month teaching and performing in 2000 at the Sibelius Academy in Helsinki, Finland. During the summer of 1997, Professor Neely embarked on a three-week tour of Europe, giving 11 recitals in various cities throughout Switzerland and Germany, including in Frankfort, Winterthur, St. Gallen, Schaffhausen, and Zurich. He also presented master classes for artists at the Leysin American School and Aiglon College in Switzerland, and at the University of Mainz, Germany.
Victory Sedlacek
Continuo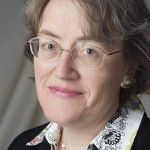 Victory Sedlacek, harpsichordist, has accompanied for ballet and modern dance artists for many years and was music director at Princeton Ballet for eight years. In addition, Sedlacek taught piano at the Westminster Conservatory, a community school in Princeton, New Jersey.  She is currently the accompanist at Burke High School, Omaha Academy of Ballet, MasterSingers, and organist at Second Church of Christ Scientist. For many years she accompanied the Princeton Girlchoir and Nebraska Children's Choir "Cantori."
Sedlacek holds a Bachelor of Music degree in Piano Performance from the University of Nebraska at Omaha and a Master of Music degree in Accompanying/Coaching from Westminster Choir College (Princeton, N.J.). As a keyboard artist, she continues to enjoy collaborative work with soloists, chamber musicians, choirs, dancers, and artists.

Margaret Lim began her study of the cello at the age of six in Tucson, Arizona. Her teachers included Yvonne Tait, Helena Bell, Carol Work, Raya Garbousova, and Channing Robbins.
A performing professional for over 30 years with the Omaha Symphony Orchestra and Midlands String Quartet, Lim has traveled and performed internationally, including the world premiere of a commissioned piano quartet in Carnegie Hall with her sisters and brother-in-law, Lawrence Dutton, the violist of the Emerson String Quartet.
Recent local chamber music performances include those with the Omaha Chamber Music Society, Joslyn Castle Consort and the Vesper Concert Series. Over the years, Lim has also shared the stage with notable artists including the Trans-Siberian Orchestra, Josh Groban, Quincy Jones, and David Foster.
As music series coordinator at the Joslyn Art Museum from 1991-2005, Lim combined administrative skills with programming acumen to produce the following popular series: Jazz on the Green, Bagels and Bach, First Friday Jam, and Holiday Under Glass.
An alumnus of the Omaha Area Youth Orchestras program, Lim earned her Bachelor and Master degrees from the Juilliard School, in addition to completing her Suzuki certification under the tutelage of Channing Robbins at the School for Strings in New York City.
After gaining college-level experience by teaching at the College of Saint Mary from 2009 to 2014, Ms. Lim joined the string faculty at the Omaha Conservatory of Music in 2012 where she teaches a limited number of cello students.